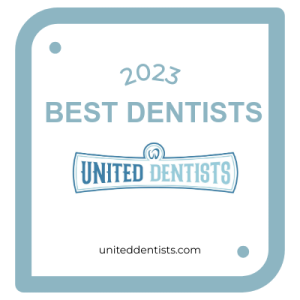 Located in the Mexican state of Baja California, Los Algodones is a small town known for its exceptional dental care services. Often referred to as the "Molar City," this town boasts of more than 350 dental clinics and 900 licensed dentists, making it a dental tourist destination for patients from across the United States and Canada. With a reputation for high-quality and affordable dental services, it's no wonder that Los Algodones has gained the reputation of being home to some of the best dentists in the world.
Finding the best dentist in Los Algodones can be overwhelming, given the numerous options available. However, by doing a bit of research and looking for certain key factors, you can easily identify a dentist who is right for you. One of the most important things to look for in a dentist is their education and training. Many dentists in Los Algodones have received their education and training from top dental schools in Mexico, the United States, and Europe, ensuring that they have the knowledge and skills to provide high-quality dental care.
Another essential factor to consider when choosing a dentist is their experience. Many of the dentists in Los Algodones have been practicing for over a decade, providing them with the experience and expertise to handle complex dental procedures. With the latest technology and state-of-the-art equipment, these dentists are equipped to perform procedures such as dental implants, root canals, and full mouth restorations with precision and care.
One of the reasons why patients flock to Los Algodones for dental care is the affordability of the services. Unlike in the United States, where dental procedures can be prohibitively expensive, dental services in Los Algodones are much more affordable, with patients often saving up to 70% on their dental bills. This makes it possible for patients who may have previously been unable to afford dental care to get the treatment they need and deserve.
Apart from affordability, another benefit of dental care in Los Algodones is the quality of care that patients receive. Many of the dentists in this town prioritize patient satisfaction and comfort, ensuring that patients feel at ease during their visit. From the moment a patient walks into a dental clinic, they are welcomed by friendly staff and a clean, modern facility, giving them the confidence that they are in good hands.
It's also worth noting that Los Algodones has strict regulations and standards when it comes to dental care. All dentists in the town must be licensed and registered with the Mexican Dental Association, ensuring that they meet the highest standards of dental care. Additionally, the town is regularly visited by international dental organizations that conduct quality control checks to ensure that patients receive the best possible care.
In conclusion, Los Algodones is home to some of the best dentists in the world, providing patients with affordable, high-quality dental care. With experienced and highly trained dentists, state-of-the-art equipment, and a commitment to patient comfort and satisfaction, patients can be confident that they are receiving the best possible care. So whether you need a routine check-up, a root canal, or a full mouth restoration, Los Algodones is the place to go for exceptional dental care.
Supreme Dental Clinic is conveniently located in Los Algodones ("Molar City"), Mexico, and provides a safe and comfortable environment for all of its patients. Supreme's skilled dental experts provide a wide range of cosmetic and restorative dentistry procedures, including full-arch rehabilitation, for a fraction of the price you would pay in the United States or Canada.
As an American Academy of Implant Dentistry (AAID)-accredited clinic, patients may rest certain that their chosen specialist has the education, abilities, and experience essential to ensure the success of their dental implant operation.
The AAID, which was created in 1951, ensures that all of its partner dentists meet their demanding standards and demonstrate that they have the requisite knowledge and skills for surgically implanting dental implants into the jaw.
Supreme Dental offers a state-of-the-art laboratory that produces superior dental restorations. Utilizing internationally renowned brands improves patients' smiles. Supreme, for instance, molds teeth with porcelain, metal-free, and zirconia crowns while adhering to the high sanitary standards of the American Dental Association (ADA).