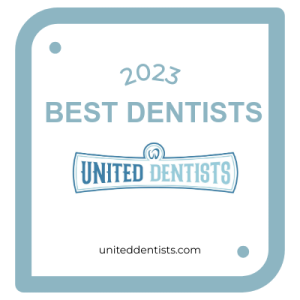 Los Angeles, the city of stars, is home to some of the best dentists in the country. Finding the right dentist in a city as sprawling as LA can be a daunting task, but fear not, for we have compiled a list of the best dentists in Los Angeles.
Oral health is an integral part of overall health, and choosing the right dentist is crucial for maintaining a healthy smile. The dentists on our list have been carefully selected based on their expertise, experience, and patient-centric approach. Each dentist has been vetted for their credentials, including their education, training, and professional affiliations.
From Beverly Hills to Santa Monica, our list covers dentists in all areas of Los Angeles. These dentists have a proven track record of excellence in their field and have been recognized for their exceptional patient care.
The best dentists in Los Angeles prioritize patient comfort and convenience, ensuring that visiting the dentist is a stress-free experience. They use the latest technologies and techniques to provide the best possible care to their patients, whether it's a routine check-up or a more complex procedure.
The dentists on our list offer a wide range of services, from general dentistry to cosmetic procedures. They specialize in everything from orthodontics to periodontics, ensuring that you can receive the treatment you need from the best in the field.
But what really sets these dentists apart is their commitment to their patients. They take the time to listen to their patients and provide personalized treatment plans that are tailored to their individual needs. They prioritize patient education, taking the time to explain procedures and answer any questions their patients may have.
A healthy smile not only contributes to physical health but also boosts confidence and overall well-being. The best dentists in Los Angeles understand this and are passionate about providing the highest level of care to their patients.
Whether you're a long-time resident of Los Angeles or a newcomer, our list of the best dentists in Los Angeles will help you make an informed decision about your oral health. We hope that our selection of dentists will lead you to a healthier, happier smile.
Methodology
As a highly reputable organization, United Dentists is committed to helping people find the best possible dental care. Our innovative methodology for ranking dentists is based on expertise and patient satisfaction, which ensures that patients receive reliable and transparent information to make informed decisions when choosing a dentist.
Our ranking methodology involves gathering data from three reputable sources, including Expertise.com, HealthGrades.com, and Yelp.com. These websites provide valuable insights into the performance and reputation of individual dentists. Expertise.com is a trusted online resource that offers verified reviews and ratings of dental professionals, while HealthGrades.com is a comprehensive healthcare provider directory that allows patients to search for dentists by specialty, location, and patient reviews. Yelp.com, on the other hand, is a popular online review platform that provides valuable feedback from patients who have received dental care from a particular dentist.
Once we collect this data, we utilize a consensus ranking system to develop an overall score for each dentist. Our approach takes into account the unique strengths and weaknesses of each data source, ensuring that the final score is a balanced representation of the dentist's performance and reputation. By utilizing this rigorous and transparent methodology, we are able to provide patients with a reliable and comprehensive ranking system, enabling them to make informed decisions when selecting a dentist for their dental care needs.
Our ranking system is of great importance to patients seeking high-quality dental care. By providing accurate and comprehensive information about individual dentists, our system empowers patients to make informed decisions about their oral health. The system also benefits dentists, as those with high scores are more likely to attract new patients and improve their reputation in the industry. Overall, our innovative ranking methodology represents a significant contribution to the dental industry, providing patients with a valuable resource for finding the best possible dental care.
Best Dentists In Los Angeles
1
Dr. Cristina Markiewicz, DDS
12
Dr. Alessandra Raschkovsky, DDS
15
Dr. Sharona Meshkinfam, DDS
21
Dr. Jeffrie Maneepetasut, DMD
25
Dr. Antigone Skoulas, DDS