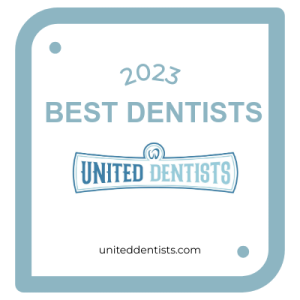 The Windy City may be famous for its deep-dish pizza and world-class architecture, but it's also home to some of the best dentists in the country. Whether you're in need of a routine check-up or a more specialized treatment, finding the right dentist in Chicago can be a challenging task. However, fear not, for we have compiled a list of the best dentists in Chicago.
The dentists on our list have been carefully selected for their expertise, experience, and patient-centered approach. Each dentist has been vetted for their credentials, including their education, training, and professional affiliations. They are among the top-rated dentists in Chicago and have a proven track record of excellence in their field.
From the Loop to Lincoln Park, our list covers dentists in all areas of Chicago. These dentists are experts in their craft and use the latest technologies and techniques to provide the best possible care to their patients.
The best dentists in Chicago prioritize patient comfort and convenience. They understand that visiting the dentist can be a stressful experience for some and take extra care to make their patients feel at ease. They take the time to listen to their patients and provide personalized treatment plans that are tailored to their individual needs.
The dentists on our list offer a wide range of services, from general dentistry to cosmetic procedures. They specialize in everything from orthodontics to periodontics, ensuring that you can receive the treatment you need from the best in the field.
What sets these dentists apart is their commitment to their patients. They prioritize patient education and take the time to explain procedures and answer any questions their patients may have. They believe that patient satisfaction is the key to success and strive to make every visit to the dentist a positive experience.
A healthy smile is not just important for your physical health but also for your confidence and overall well-being. The best dentists in Chicago understand this and are passionate about providing the highest level of care to their patients.
Whether you're a lifelong resident of Chicago or a newcomer to the city, our list of the best dentists in Chicago will help you make an informed decision about your oral health. We hope that our selection of dentists will lead you to a healthier, happier smile.
Methodology
United Dentists is a reputable organization committed to helping people find the best possible dental care. We have developed an innovative methodology for ranking dentists based on their expertise and patient satisfaction, which provides patients with reliable and transparent information to help them make informed decisions when choosing a dentist.
Our ranking methodology involves using data from three reputable sources: Expertise.com, HealthGrades.com, and Yelp.com. Expertise.com is a trusted online resource where people can leave verified reviews and ratings of dental professionals. HealthGrades.com is a comprehensive directory that provides information about dentists, including their location, specialty, and patient reviews. Yelp.com is a popular review platform where patients can leave feedback on their experiences with specific dental practices.
Once we gather this data, we use a consensus ranking system to develop an overall score for each dentist. Our approach takes into account the unique strengths and weaknesses of each data source, ensuring that the final score is a balanced representation of the dentist's performance and reputation. By using this rigorous and transparent methodology, we are able to provide patients with a reliable and comprehensive ranking system, which helps them make informed decisions when selecting a dentist for their dental care needs.
Our ranking system is of great importance to patients who seek high-quality dental care. By providing accurate and comprehensive information about individual dentists, our system empowers patients to make informed decisions about their oral health. The system also benefits dentists, as those with high scores are more likely to attract new patients and improve their reputation in the industry. Overall, our innovative ranking methodology is a significant contribution to the dental industry, providing patients with a valuable resource for finding the best possible dental care.
Best Dentists In Chicago
Dr. Randy Chang, DDS, is a native to the Chicago area and has established 8 dental clinics in his hometown. He stayed in-state for his undergraduate degree which he earned at the University of Illinois' Urbana-Champaign campus. Dr. Chang then made his way to the University of Tennessee Health Science Center and completed their Doctor of Dental Surgery program, gaining the title of doctor at last. From there Dr. Chang returned home and immediately began serving his community with and gaining knowledge from more experienced dentists in his area. Although he is now a successful dentist Dr. Chang continues to further his dental education by holding memberships in the Illinois State Dental Society, the Chicago Dental Society and the American Dental Association.
Advantage Dental Care has two locations, one on North Western Avenue and the other on North California Avenue. They focus on easing patients' anxieties through education use their intraoral cameras and TVs to show patients the true condition of their teeth and take the time to carefully explain their diagnosis and recommended treatments. They provide emergency dental care within 24 hours of injury and are dedicated to not only healing the injury but maintaining or improving the aesthetic as well. The dental procedures that Dr. Chang and his team include but are not limited to custom night guards for grinding teeth and snoring, crown lengthening, teeth whitening, fixed bridges, scaling and root planing, dentures and braces.
Dr. Alyson Koslow, DDS, has not only been providing exceptional dental care to patients for over 20 years now but has also spent that time as a Clinical Assistant Professor for the University of Illinois College of Dentistry's Department of Restorative Dentistry. As a native New Yorker, Dr. Koslow attended the New York University College of Dentistry to attain her Doctor of Dental Surgery degree. She then decided to head out west for the University of Illinois College of Dentistry and a specialist certification in Advanced Prosthodontics. She has served the Chicago chapter of Omicron Kappa Upsilon, National Dental Honor Society, as President and is an active member in the American College of Prosthodontics.
Dr. Koslow is the owner of 25 East Dental, a high-end dental clinic with modern equipment and friendly yet professional staff. Despite the high quality of work Dr. Koslow keeps her costs reasonable and is an in-network provider for many insurance companies, her office also works with both CareCredit for dental financing and DecisionOne for Dental savings. These savings and their new patient offers are especially helpful for Dr. Koslow's patients with dental emergencies which she attends to as soon as humanely possible. The dental procedures that Dr. Koslow and her team offer range from root canal therapy and dentures to teeth whitening and Invisalign®.
Dr. Joseph Akhikar, DMD, attended the Boston University Henry M. Goldman School of Dental Medicine and received high honors with his Doctor of Dental Medicine degree. He stayed on to earn a Best Clinical Performance Award for his academics during their Advanced Education in General Dentistry residency program. Dr. Akhikar has since been awarded the title of Diplomat by both the International Congress of Oral Implantologists and the American Dental Implant Association. To stay on the cutting edge of his profession, Dr. Akhikar, continues to learn through his memberships in the ADA, the Chicago Dental Society, the Academy of General Dentistry and the American Academy of Cosmetic Dentistry.
1st Family Dental has 7 locations in the Chicago area and Dr. Akhikar sees patients at the Mount Prospect, Elgin and Old Town locations. Their patients greatly benefit from their 24/7 dental emergency services and call center as well as their special offers and many insurance and financing options. They use state-of-the-art imaging such as the iTero Element Scanner and 3D Cone Beam Computed Tomography to render the most accurate images possible while keeping patients comfortable. 1st Family Dental is a full-service facility and offers dental procedures and specialties of all kinds. Dr. Akhikar himself provides general, cosmetic and implant dentistry all with the benefit of conscious sedation for anxious patients.
Dr. Eliot M. Tokowitz, DDS, understands how important a person's smile is to their self-confidence and has spent nearly 40 years building up the confidence of people in the Chicago community. His higher education journey began at with receiving an undergraduate degree from the Urbana-Champaign campus of the University of Illinois. Followed immediately by his Doctor of Dental Surgery degree from the University of Illinois at Chicago's College of Dentistry. Dr. Tokowitz later worked through a 2-year residency that was hosted by the Illinois Masonic Medical Center. Shortly thereafter, Dr. Tokowitz opened his thriving dental practice, Sheffield Square Dental Care.
Sheffield Square Dental Care is a cozy and modern dental facility valet parking, TVs and a refreshment area. They use many of the latest dental technologies such as the DIAGNOdent laser and DEXIS CariVu to detect internal cavities and cracks in teeth before they become visible problems as well as the Planmeca PlanMill® 40 S for fast and extremely accurate dental restorations. Dr. Tokowitz team is friendly, experienced and compassionate with a passion for dentistry, they work closely with patients to make sure that all of a patients' dental needs and goals are met. Dr. Tokowitz offers such procedures as dental contouring, non-surgical gum disease treatments, root canal therapy, dental veneers, Invisalign®, dentures and TMJ treatments.
Dr. Douglas A. James, DDS, MAGD, is an Illinois native with nearly 50 years of experience as a provider of dental healthcare services. He began his higher education at Drake University where he received a bachelor of arts degree. After this he quickly moved to the Medical Center in Chicago and enrolled at University of Illinois School of Dentistry. There he attained both his Bachelor of Science in Dentistry and his Doctor of Dental Surgery degrees. Dr. James` has continued his education throughout his career with impressive results. He has been awarded multiple titles from several prestigious dental organizations including both Fellowship and Mastership by the Academy of General Dentistry as well as Fellowship with the American Society of Osseointegration.
Dr. James designed his group dental clinic, Michigan Avenue Dental Association, to be a unique office where dentists can learn from each other and share knowledge and experience. They have 3 general dentists and several contracted specialists, making MADA a one stop shop for patients dental health. Dr. James' team is composed of highly qualified and friendly dental care providers. Their office works closely with many insurance providers and offers financing through CareCredit. Dr. James offers such treatments as inlays and onlays, dental crowns and bridgework, ZOOM! teeth whitening and dental implants.
Dr. Barry Perlin, DDS has been providing only the highest quality dental care to the Chicago area for over 30 years. He is always keen to stay on the cutting edge of dentistry and was one of the first dentists in Chicago to become an Invisalign Premiere Provider and to switch from traditional dental x-rays to low-radiation digital x-rays. His knowledge of dentistry has continually be expanded through a variety of programs. These include his Doctor of Dental Surgery degree from the University of Illinois College of Dentistry, the Hornbrook Center for Advanced Clinical Education, the Seattle Institute for Advanced Dental Education, the Dawson Center for the Advancement of Dentistry and the Kois Center.
Smiles by Design is a luxury general, restorative and cosmetic dental clinic in the Chicago Loop. They use state-of-the-art equipment such as the WaterLase iPlus, CEREC same-day dental crowns, Zoom! In-office teeth whitening and Invisalign. They accept many insurance plans and offer dental financing, making their services accessible to a much wider range of patients. Dr. Perlin and his colleagues provide a full catalogue of dental services including oral cancer screenings, filings, AcceleDent Aura braces, gum disease diagnosis and treatment, root canal therapy, ceramic veneers, laser therapy for burning mouth syndrome and many more.
While his dental education began at the University of Illinois at Chicago's College of Dentistry with his Doctor of Dental Surgery degree, Dr. Victor Ramirez, DDS, has an extensive dental education from many of North Americas most prestigious dental education institutions. This institutes include the Scottsdale Center for Dentistry in Arizona, Seattle's renowned Kois Center and the Vancouver based Ickert Teaching Centre. In addition to this Dr. Ramirez is board-certified as a general dentist and both CEREC and Invisalign certified. Dr. Ramirez maintains memberships in the American Dental Association, the American Academy of Cosmetic Dentistry and several other such organizations.
Dr. Ramirez' dental practice, Advent Dental has been meeting patients' needs in the community of Bridgeport as a family dentist for more than a decade. They proudly support US service men and women as Tricare providers and go out of their way to ensure that patients are never surprised by their bill. Dr. Ramirez and his colleagues use the latest dental technologies such as cone beam 3D x-rays, low-radiation digital x-rays, CEREC same-day dental restoration mill and intraoral cameras for clearer dentist and patient communication. Advent Dental provides a full range of dental care treatments from teeth whitenings and oral appliances to tooth extractions and porcelain veneers
Dr. Lule Jusufi, DDS, has been caring for the dental health needs of the Near North End community for over 20 years. She received her Bachelor of Science in Biology from the University of Illinois at Champaign-Urbana, before transferring to the University of Illinois at Chicago's College of Dentistry where she attained her Doctor of Dental Surgery degree. Since joining the dental field as a provider she has continually improved her skills and knowledge through membership in the American Dental Association, the Chicago Dental Society and the Academy of General Dentistry.
Dr. Jusufi's self-titled family dental practice has worked hard to build a trusted reputation within the community. They are a mercury-free clinic and provide conscious sedation for patients with dental anxiety or dental emergencies, which they treat same-day. Dr. Jusufi's support team are compassionate and dedicated professionals with over 50 years of combined dentistry experience. Dr. Jusufi and her staff over a plethora of dental treatments, including many recent innovations such as Perio Protect as a non-invasive treatment to gum disease, All-on-4 and All-on-6 fixed dentures, both hard and soft tissue laser dentistry to treat TMJ, periodontal disease and oral surgery as well as individually crafted night guards for bruxism, sports and obstructive sleep apnea.
Dr. Margaux Grason, DMD, initially had no plans of living in Chicago. She attended the University of Florida for both her bachelors in nutrition and her Doctor of Dental Medicine degrees. In fact it wasn't until she attended a General Practice Residency offered by the University of Illinois at Chicago and the University of Chicago that she fell for the Windy City. Unlike most other dentists, Dr. Margaux chose not to go into private practice right away. Instead, she chose to spend more than a decade learning from other successful dentists while working as a dental assistant. Her dedication has paid off and Dr. Margaux is the owner of Sweet Tooth Dentistry.
Sweet Tooth Dentistry is a unique combination of a fun-loving yet professional team, a classy yet approachable atmosphere and state-of-the-art yet affordable care. Dr. Margaux and her team are focused on listening to and addressing their patients` concerns. They understand that medical costs can be prohibitive and work closely with a variety of insurance and financing options to help ease that burden. Dr. Margaux offers a wide selection of dental health procedures such as porcelain inlays and onlays, dental bridges, treatment for sleep apnea and TMJ, CEREC same-day crowns, Botox and porcelain veneers.
Dr. Susan Torma, DDS, is originally from the Boston area but has been helping meet the dental needs of Chicagoans for nearly 35 years. She took the first step toward her career at Mount Holyoke College where she earned a Bachelor of Arts degree. She then took a 2-year long education and work opportunity at New York City's Rockefeller University and served in their Microbiology department as a research assistant. Finally, Dr. Torma attended Northwestern Dental School and not only graduated 3rd in her class but was also awarded a Leadership and Academic Excellence award from the American Association of Women Dentist and inducted into Omicron Kappa Upsilon Honorary Dental Society.
Dr. Torma has been devotedly seeing patients at Damen Dental Associates for the entirety of her career. Damen Dental Associates is a beautifully decorated dental clinic with a close-knit team of compassionate, competent and personable dental care providers with over 130 years of combined experience as a team. They offer a multitude of services from the more traditional teeth whitening, tooth-colored fillings and fluoride treatments to sleep appliances, Botox® for dental therapies and dental implants. Dr. Torma's team also offer pediatric dentistry such as dental sealants, custom sport mouthguards and fluoride treatments.
Dr. Ruchi Nagpal, DDS, is extremely passionate about dentistry and helping improve patients' quality of life and self-confidence with minimal stress or pain. She is originally from Ohio but attended the University of Pittsburgh for her undergraduate degree. She returned to her home state to earn her Doctor of Dental Surgery degree at the Ohio State University but soon after moved to New York. There, Dr. Nagpal worked with doctors at New York Hospital Queens and New York Presbyterian Weill-Cornell as part of her 2-year residency program. Dr. Nagpal later moved to Chicago where she has faithfully served the community from her dental practice, Cortland Smiles, for over a decade.
Cortland Smiles is a beautifully decorated family dental office with a caring and dedicated team. A new patient of Dr. Nagpal's first visit typically includes a full mouth of low-radiation digital x-rays, oral cancer screenings, a comprehensive oral exam, thorough cleaning and an in-depth consultation with Dr. Nagpal. If a patient needs additional treatment Dr. Nagpal meets their needs with a plethora of treatment options such as scaling and root planing, dental implants, dental bonding, root canals, dental crowns and bridgework, Invisalign®, custom nightguards, fluoride treatments and inlays.
12
Dr. Patricia Gilleran, DDS
Dr. Patrician Gilleran's traumatic dental health experience in her teens gave her great empathy for others dental comfort which in turn inspired her to make dentistry her career. She attended Kalamazoo College and earned a Bachelor of Arts in Health Sciences. She then moved to the University of Detroit School of Dentistry for the acquisition of her Doctorate of Dental Surgery degree. Dr. Gilleran cherishes the opportunity to help those in need of dental care and regularly volunteers with the Smiles for Success Foundation, the CR Foundation and A Silver Lining.

Dr. Gilleran is the owner of the Choices in Dentistry, an eco-friendly and holistic dental clinic. They are focused on providing solutions that are not only environmentally sustainable but also minimally invasive and take a patient's full body health into consideration. Dr. Gilleran offers many treatment options that other dentists may overlook such as ozone therapy, S.M.A.R.T protocol for safe removal of mercury fillings and Perio Protect for non-invasive gum disease treatments. Her office is eco-friendly with limited use of x-rays and surgical grade air purifiers. Dr. Gilleran's clinic is based on giving patients the information and opportunity to make the best choices for their dental health.
Dr. Amy Mueller, DDS, is an Illinois native with over a decade of dental care experience. She chose to move to Milwaukee and attend the famous Marquette University for her undergraduate degree. After which she decided to stay on and earn complete her higher education with a Doctor of Dental Surgery degree. Dr. Mueller is passionate about using the latest dental technologies and a gentle, compassionate approach to give her patients the kind of care they walk away from smiling.
Mueller and Associates is a modern family dental clinic located on the edge of Chicago in Roselle, that has been a staple of the community for over 30 years. Their office has a relaxed and comfortable environment and the team is welcoming and knowledgeable. They use the latest technologies and are very focused on building positive relationships with patients through honest conversations and patient education. Dr. Mueller provides general and cosmetic dentistry services which include such therapies as tooth extractions, amalgam fillings, dental bridges, porcelain crowns, root canal therapy and tooth whitening.
Dr. Frank Shaw, DDS, has amassed over 40 years of experience as a provider of dental health services to the Lincoln Park area. Before receiving his Doctor of Dental Surgery degree from Northwestern University he completed a degree in biology at the University of Illinois at Urbana-Champaign. Dr. Shaw has never stopped expanding his dental healthcare knowledge and has completed courses at Florida's prestigious Dawson Academy. He also holds memberships with the Frank Spear Study Club, the ADA, the DuPage County Study Club, the Chicago Dental Society and many more dentistry organizations.
Dr. Shaw's self-titled clinic has been assisting the community for as long as Dr. Shaw has and all of the staff are highly-qualified and compassionate. They office is conveniently located and they do all in their power to make each patient's experience anxiety and pain-free. Dr. Shaw offers the full spectrum of dental care treatments including emergency dental treatments, oral cancer screenings, Invisalign®, pediatric dental care, teeth whitening, dentures, digital x-rays, porcelain veneers and custom night guards.
Dr. Mary Kim, DDS, is a native Chicagoan with nearly 25 years of experience in dentistry, much of which has been in her own hometown of Chicago. She went out of state for both her undergraduate studies and Doctor of Dental Surgery degree, eventually completing at Indiana University School of Dentistry. In light of her academic accomplishments Dr. Kim was inducted into the Psi Omega dental fraternity during her college years. Since that time Dr. Kim has kept her dental knowledge current through memberships in several dental health organizations including the Illinois Dental Association, the Chicago Dental Society and the American Dental Association.
The Art of Dental Care has been Dr. Kim's private dental clinic for nearly a decade and she has devoted herself to creating a modern office with extended hours, caring staff and a relaxing environment. Dr. Kim offers such dental procedures as UnderArmour™ Performance Mouthwear, diagnosis and treatment of TMJ, non-surgical gum disease treatments, Invisalign®, teeth whitening, tooth extractions, dental implant restorations and porcelain onlays.